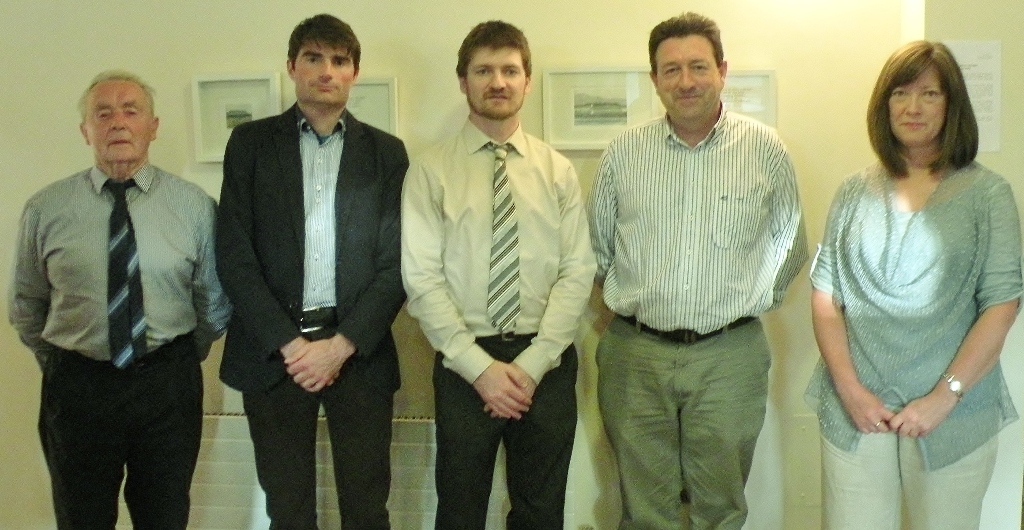 "The Way We Were" Heritage Event 2014
Posted on: July 18, 2014
''The Way We Were'' Heritage evening took place in The Hawks Well Theatre on the 23rd June 2014. The event celebrated Sligo's rich history and through the guest speakers provided a unique insight into aspects of life for the people of County Sligo in the 19th century. The concept proved popular with well over 100 people attending on the night.
Guest speakers on the night included John C. McTernan and Adrian Regan of  Co. Sligo Heritage & Genealogy Centre, Brendan Walsh from North Mayo Heritage Centre and Oliver Fallon of the Connaught Rangers Association.
The evening was split into two sections. Prior to the interval, attendees were introduced to the concepts of finding out who their ancestors were, through genealogical and family history research. The second part of the evening focused on the places and people of County Sligo and how they lived their lives in bygone days.
Adrian Regan introduced the audience to the basics of starting out Family History Research. He recommended several local genealogical sources and also gave some tips on where to find valuable genealogical information. He also detailed how best to document research findings and preserve them for future generations.
Brendan Walsh from North Mayo Heritage Centre spoke about using Griffiths Valuation effectively as a genealogical source. He gave tips and insights into using the document as a useful guide when tracing ancestors especially in areas where other records are scarce.
The two speakers along with Theresa Finnegan, senior Researcher at Co. Sligo Heritage & Genealogy made themselves available to offer one to one advice and answer queries from the audience at the interval.
The second part of evening began with a slideshow of historic photos of people and places in County Sligo as they appeared around 1900.
Following this, Oliver Fallon gave an enthralling account of the Connaught Rangers involvement in World War 1 and also spoke in detail about some of the Sligo men who fought in the regiment during the War.
The final guest speaker for the evening was renowned Author and Historian John C. McTernan. John, who is also Honorary Secretary for Co. Sligo Heritage & Genealogy Society, gave those attending a fascinating account of Sligo and its development throughout the Centuries, focusing in particular on well-known buildings, landmarks and families of County Sligo.
The speakers were given a warm reception by those in attendance.  Overall the evening proved very successful and was enjoyed by all.