Posted on : November 22, 2017
We have a number of items for sale with a special connection to County Sligo. Below we have highlighted a selection from our online shop which would make ideal Christmas gifts. Some of these...
Read More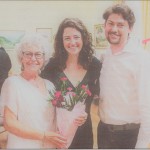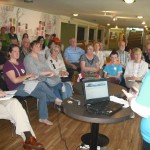 Posted on : August 24, 2016
Tracing your roots presentation On Tuesday 23rd of August 2016, County Sligo Heritage & Genealogy Society hosted "A Beginner's guide to tracing your Family tree" as part of the...
Read More
Posted on : April 16, 2015
On the 4th of April 2015, Rose Marie Stanley along with her husband Terry led a Famine Trail Commemoration Walk from the townland of Cross near Keash in County Sligo to Sligo Port.  Rose Marie is a 5th  generation...
Read More