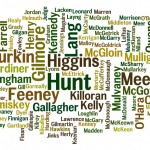 Posted on : July 9, 2019
Be on the lookout for YOUR Sligo surname in our new weekly 60 second short videos on Facebook and Instagram! Where did your surname come from? What does it mean? When did your surname originate? These and many other fun facts will be at your...
Read More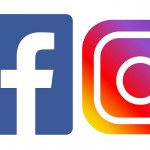 Posted on : June 5, 2019
Social Media Savvy – Facebook Daily Don't be shy! Visit us on Facebook and Instagram we post daily with Sligo Family surname information and genealogy and ancestry tips. Leave us comments and messages for quick and helpful...
Read More
Posted on : August 29, 2018
Our new film on emigration is up and running. This video presentation depicts the history of passenger travel and emigration from the port of Sligo throughout the 1800s and demonstrates Sligo's importance as a point of departure for...
Read More
Posted on : August 14, 2018
Earlier in 2018, we were delighted to have hosted several community heritage presentations on how to trace your family tree. We also visited several nursing homes in Co. Sligo,  entertaining the residents with something of 'a...
Read More