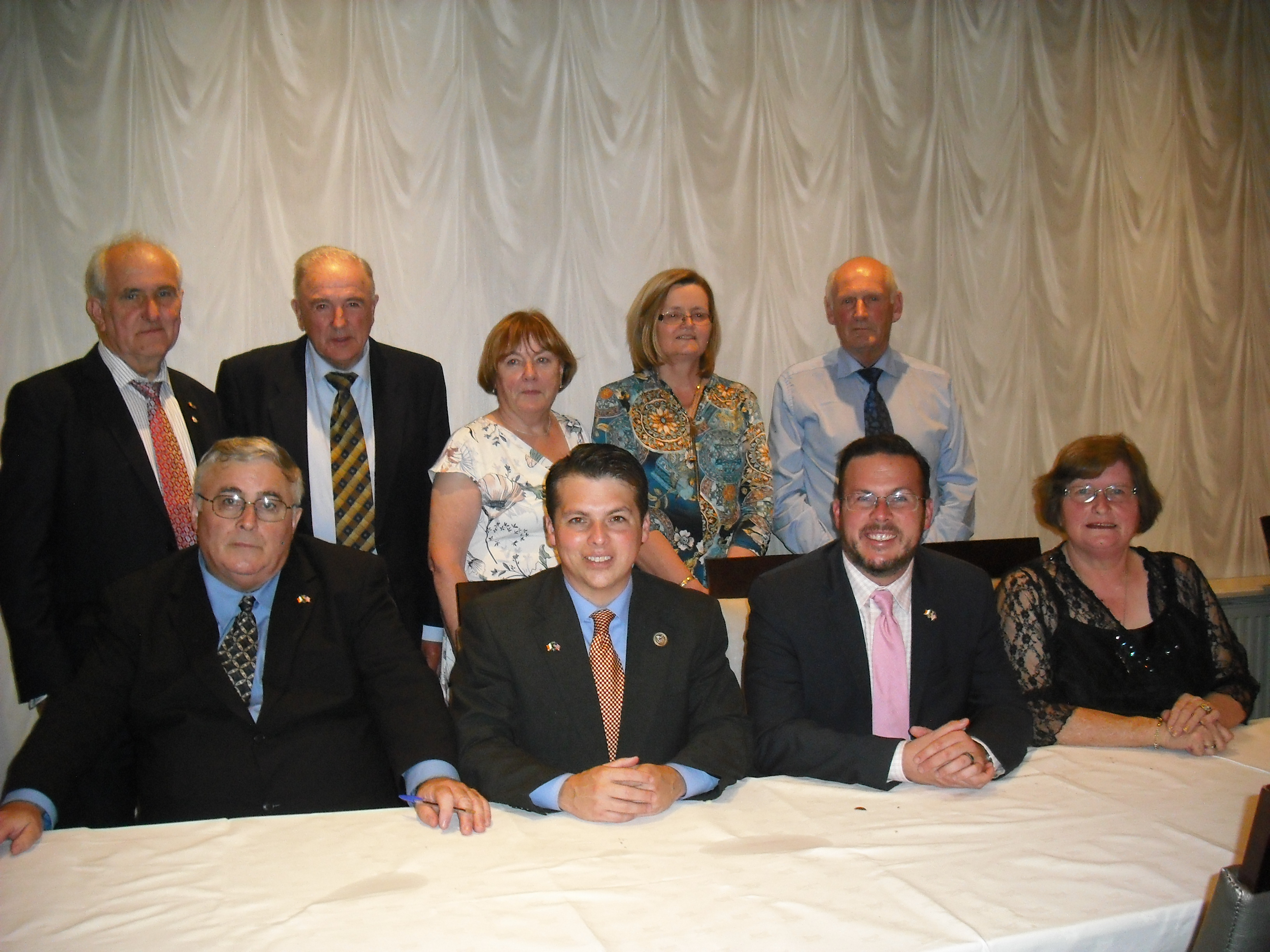 US Congressman welcomed by Sligo Community
Posted on: August 18, 2017
On the 15th August 2017, US Democratic Congressman Brendan Boyle and his brother Kevin,  a member of the US House of Representatives, were welcomed by the community of Easkey in County Sligo, to the village, where their maternal grandparents emigrated from in the 1940's.
The Boyle's visit was the result of a three year plan organised by Easkey Community Council, who decided to host a civic reception in honour of the brothers.
They were joined by their father Frank, who is a native of Co. Donegal, and other family members.
County Sligo Heritage & Genealogy Society were delighted to have played their part in this unique event, having assisted Easkey Community Council in researching the Boyle's Sligo connections and preparing a specially commissioned book on the families Sligo ancestry. A copy was presented to both Brendan and Kevin at a reception in the Diamond Coast Hotel that evening.
At the reception Brendan paid tribute to his grandparents. "My grandparents from Easkey came to the US after World War II and they lived just a block away from us in Philadelphia, so they were a big part of my life.  I have heard a lot of stories about Easkey and in those terms, I am very much thinking about them today" he said.
Kevin spoke of his delight at being back in Easkey and mentioned his love of the area. "This visit is like coming home for us. We are half Sligo, half Donegal and we are very proud of this. When you would speak to my grandfather he would tell you about Cooga in Easkey and the Harrison family and Dromore West and Enniscrone so to be back here is very special" he said.
Both Brendan and Kevin spoke about the Irish diaspora in America and the impact emigration has had on his own family and the wider Irish community in Philadelphia.
We wish both Brendan and Kevin Boyle success in their political careers and look forward to welcoming them back to Sligo in the future.