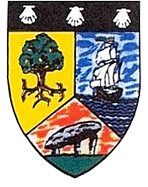 County Sligo Heritage and Genealogy Centre
Genealogical service for people tracing their County Sligo roots
Old Fair Day 1916 Commemoration
Date
: Aug 10 - Aug 10, 2017
Time
: 2.30pm
Co. Sligo Heritage & Genealogy Centre will participate in the  Old Fair Day 1916 Commemoration which will take place in St Brigid's Hall, The Square, Tubbercurry on Wednesday, 10th August.
This 1916 Commemoration is a new additional concept to the annual Old Fair Day celebrations.   This popular festival is now in its 31st year and we are delighted to take part.
At 2.30pm we will give a presentation on how to begin Tracing your Family Tree. Using examples, we will show you how to research your ancestors up to the early 1900's including a short segment on the 1916 Military Archives.
New Civil Marriage Records for County Sligo

New Sligo Genealogy Records released