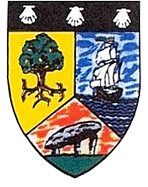 County Sligo Heritage and Genealogy Centre
Genealogical service for people tracing their County Sligo roots
National Heritage Week
Date
: Aug 14 - Aug 22, 2021
Open the Door to Heritage
---
The County Sligo Heritage and Genealogy Centre are proud to be part of the National Heritage Week celebrations for 2021. This years theme "Open the Door to Heritage" gives us a chance to look at the people who were living in County Sligo during the 1901 & 1911 Census. We will be looking at some of those who lived in various areas of Sligo and how families changed in ten years between the census's. We will be having online virtual events and activities for those interested in finding where their ancestors lived in County Sligo during 1901 & 1911.
Local areas that will be focused on are:
Ballinafad
Riverstown
Cliffony
Castelconor
Drumcliff
Ballymote
Ballysadare
Kilmactranny
Sligo (town)
Each family has their own story. The changes in their lives and circumstances paints a picture of how they carried on and prospered during the ten years between the census'. Where they lived, who they lived with and who lived with them, what they worked at and how old they were, or how old they claimed to be. All this information shines a light on the people who came before us and what shows us what they legacy they left behind.
Surnames of the families that will be shared are:
Taheny
Horan
Cummins
Hallinan
Thompson
Young
McDonough
Chambers
Whiteside
Please visit the National Heritage Website for all activities during 14th – 22nd August 2021.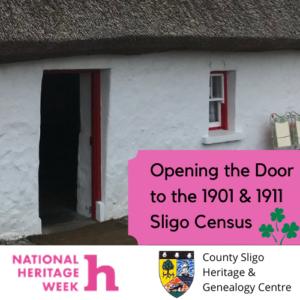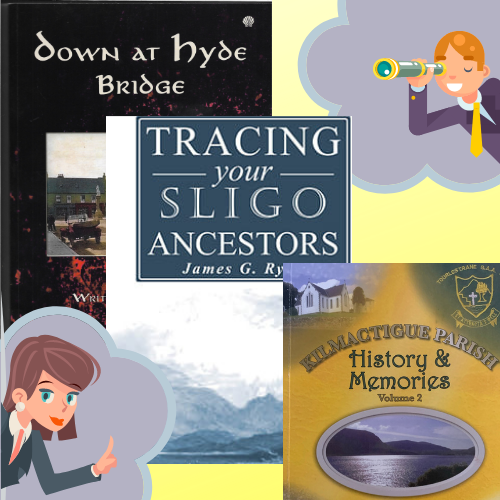 Books Available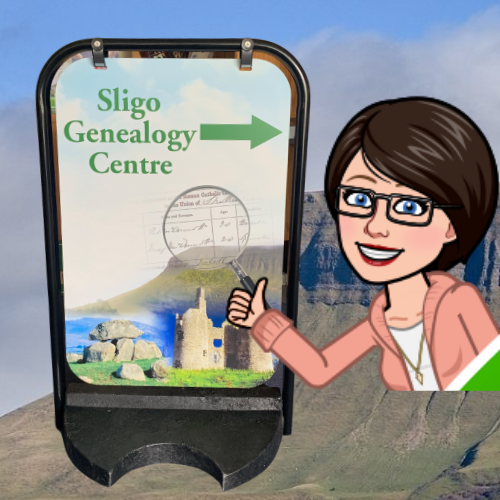 We are Back!