County Sligo Community and Active Retirement Groups 2008 – 2009
Presentations on "Tracing your Roots" to County Sligo Community & Active Retirement Groups 2008 – 2009
This programme of Genealogy Information sessions aimed at both local Community Groups and Active Retirement Associations / Active Age Groups in Co. Sligo proved to be a hugely successful initiative.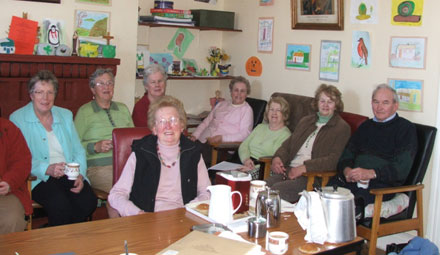 The aim is to provide Community group members and retired people with skills and knowledge to start documenting and researching their own Family History.
An initial programme of five sessions 2008 was followed up by another three sessions in 2009. The Groups who participated in this community initiative are listed below:
Gleann Active Age 'Monday Club'
Cliffoney Active Age Group
Skreen & Dromard Active Age
Calry Active Retirement Association
Sligo Active Retirement Association
The 'Catlysts', Sligo Town.
Retired Primary School Teachers of Co. Sligo Association
Tirreril Archaeological & Historical Society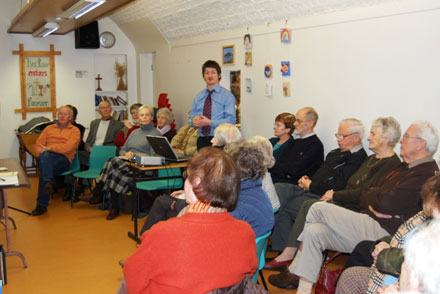 In each case the audio visual presentation was delivered by the Manager who travelled to the groups meeting venue. The presentations lasted about an hour and a half in all with numerous questions from the floor being addressed afterward.
The feedback from these sessions in all cases was very positive with many groups expressing a keen interest in participating in any follow up sessions that may be organised for 2010 and beyond.