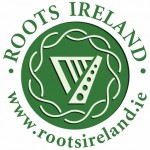 Posted on : March 15, 2019
Get a 12-month subscription for RootsIreland with 25% off from 8 March to 31 March 2019! To obtain this offer just go to the following link and login using your existing RootsIreland login  details: 
Read More
Posted on : March 15, 2019
Wishing you all a Happy St. Patricks Day!! County Sligo Heritage & Genealogy Centre will be closed on the 16th, 17th & 18th of March 2019 – and will re-open at 9am on Tuesday the...
Read More
Posted on : September 1, 2018
On Tuesday 21st August, we hosted another successful event to coincide with Heritage Week 2018. Visitors to our Genealogy Centre had the opportunity to view three specially prepared video presentations on Emigration from Sligo Port,...
Read More
Posted on : August 29, 2018
Our new film on emigration is up and running. This video presentation depicts the history of passenger travel and emigration from the port of Sligo throughout the 1800s and demonstrates Sligo's importance as a point of departure for...
Read More